Kiwi CrossFit

- Our Passion
If you do not know what CrossFit is then you must have been hiding under a huge rock. CrossFit is considered the sport of fitness, and each year a huge international competition takes place which finds 'The Fittest on Earth'.  It has taken the world by storm but rest assured it is no fad. CrossFit is now a fully fledged sport with a huge international following. Kiwi CrossFit is an affiliate of world CrossFit and we have certified CrossFit instructors.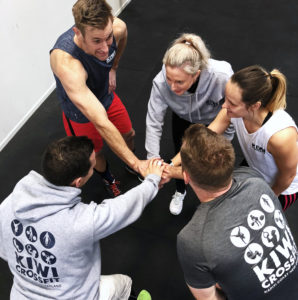 Crossfit is both a sport and a training system. At its core, it is high-intensity interval training, with a focus on functional weightlifting, conditioning, body weight exercises, and gymnastics.  CrossFit uses exercises that are measurable so that it can be judged accurately. The fitness paradigm it follows relates to functional fitness, whereas most standard gym programmes ultimately wind up at the same place using an isolated "bodybuilding" philosophy - which is fine if you want to compete in bodybuilding, however that type of approach to fitness is considered "old school".  Nowadays, people are choosing a full body, functional approach to training for their fitness, sport, and health. The evidence is in the results and changes people quickly see in their performance and how they feel. CrossFit is also known for it´s Community. Click here to read more about our Community Philosophy.
A typical CrossFit Class consists of three elements:
Warm-up,
Strength and
the Workout Of the Day (WOD).
During the Warm-up, we make sure that we get our heart rate and blood circulation going. We want our whole body to be nicely warm and focus on the muscle groups that we are going to use during the Strength part and WOD especially.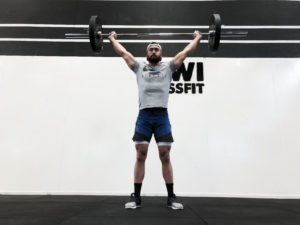 The Strength part is characterized by fewer numbers of repetitions with a rather high weight. We focus on a specific movement that is essential for our performance during the following workout.
The WOD has no typical time frame or focus. It can contain any movement of our common exercises and can take 5, 20, 30 minutes or more but has to fit in the duration of a class which is 1 hour. In general, CrossFit includes 10 popular fitness areas: strength endurance, endurance, mobility, performance, strength, speed, coordination, agility, balance, and precision.
Want to become a member? These are our most popular membership options:
Full Membership
If you are already convinced that you would like to train with us, then sweet! Let us know that you are coming and fill in our Membership Form/Direct Debit Form beforehand, please. For pricing info click here.
Drop-in for CrossFitters
If you are an experienced CrossFitter, please give us notice that you are coming and you will need to fill in our Visitor Form beforehand. For pricing info click here.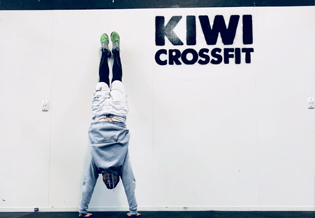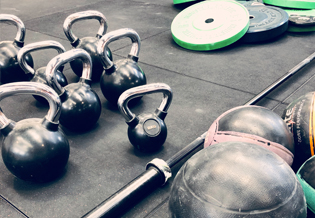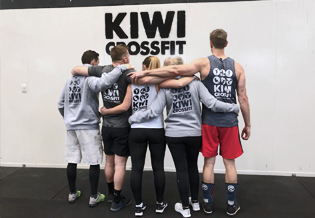 Next Steps...
Sign up for a full membership!